Looking to improve your commercialisation?
We are ready to help.
Vipu'sB2B services help companies to commercialise their business operations: to reach their most important target segments, design and implement marketing that is connected to business goals, achieve set sales targets, measure the efficiency of these activities and constantly keep developing their practices. Presto's success story won Hubspot Impact Awards 2017 in Sales Enablement category. Read the case>>

Our commercialisation services for B2B companies include comprehensive fine-tuning of the company's sales and marketing strategy, planning a new marketing communications strategy and then implementing these changes.
Vipu is a certified HubSpot specialist and HubSpot Diamond Partner that serves growth-seeking companies in the design and implementation of customer-oriented online marketing.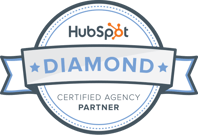 Vipu strongly commits to its customers' business goals and works in seamless co-operation with the customers' subcontractors and sales and marketing staff.