4 minute read
Fire extinguishers are red in colour; they all look the same. How many times have you looked at who is the supplier of this commodity tool, so vital in securing the fire safety of a building? Probably never.

Fire extinguishers are specified in the late phase of a building project and the decision makers rarely have a preferred brand. Consequently, clear differentiation was the key challenge when Presto decided to adopt inbound methodology in 2015. Presto's success story won Hubspot Impact Awards 2017 in Sales Enablement category.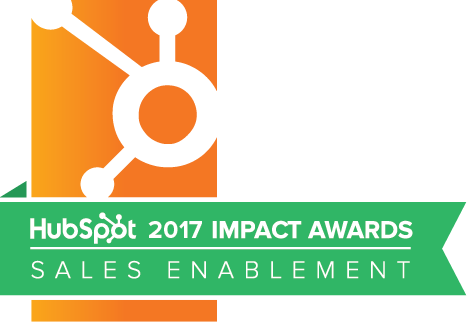 Differentiation by marketing and sales
Fire extinguisher market is very traditional in Finland. Nevertheless, today the buyer journey starts in the web also in the most traditional businesses. Presto took advantage of this fact
The key elements of differentiation and transformation of sales and marketing were:
Moving from product retailers to customer service providers
Choosing sales and marketing as the competitive edges of the company
Generating leads by inbound marketing and enabling inbound sales
Monitoring sales pipeline and using HubSpot CRM as key components in this transformation.
Meeting customers and their interests: Burning desire to serve!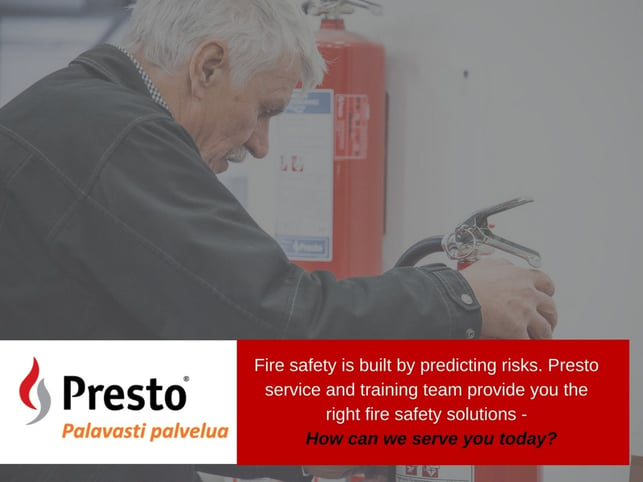 The work started in the autumn of 2015. The required transformation was built around the new customer promise "Burning desire to serve" ("Palavasti palvelua" in Finnish).
1. The first task was to create and adopt a clear service attitude among the employees. This attitude was consequently demonstrated to the customers in order to differentiate Presto from its competitors. The customer promise slogan was in the centre of the Growth Play Book which Presto implemented.
2. Secondly, the key buyer personas were mapped out: property owner, building contractor, maintenance manager and so on. Web content, blog posts and downloadables were created for each persona based on their special interests.
3. Thirdly, emphasis was put on capturing buyers at the bottom of the funnel in order to help customers to buy and to generate continuous flow of purchase orders for sales. Instead of pushing for individual products, the offering was based on pulling quotation requests and orders for fire safety equipment deliveries, maintenance services and for fire safety training.
The key elements in building a consistent buyer journey (enabling sales) consists of:
Website with clearly productised service offering was created with HubSpot CMS
Helpful online calculator (number and type of fire extinguishers needed in a specific building) was built on HubSpot CMS
Series of fire safety guides providing useful information for the consideration stage
Blog posts and social media presence to provide up-to-date information on fire safety
Sales process matching with the buyer journey
HubSpot CRM tool which helps daily sales delivery
Closed loop analytics.
Example of fire extinguisher need calculator (provided on HubSpot platform)
Fire extinguisher calculator as sales tool
The visitor sets the size of the space size by square meters, answers some further detailed question like is there risk of gas fire. The calculator gives suggestions of the amount and type of extinguishers needed in real time. The visitor can either ask for a quotation or more information instantly by clicking the button (and they do)."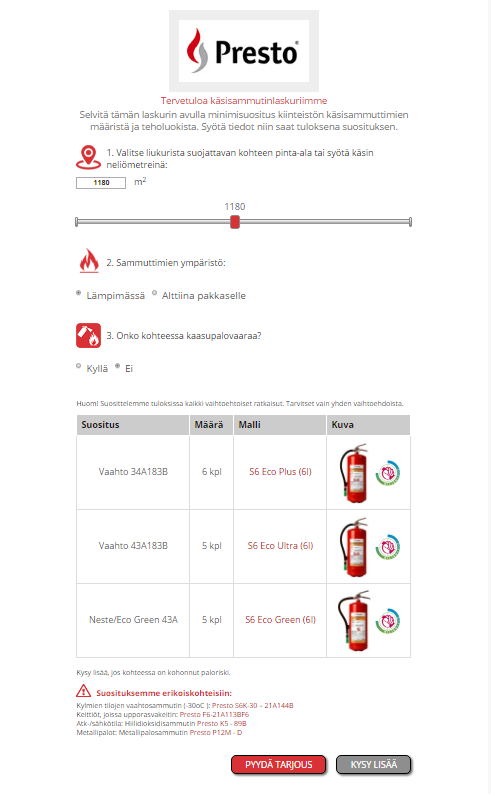 Achieved: Dramatic sales increase and a shift into a service-minded thought leader
Transforming traditional sales habits into new practices within a traditional business requires strong leadership and a desire to change. It was important to enable buyer journey with good web content, dedicated to the buyer personas, and to provide tools that make selling larger product and service offerings easier.
A clear mission and a fast-tracking from strategy to execution were the vital elements of this success. Here are some examples of the results: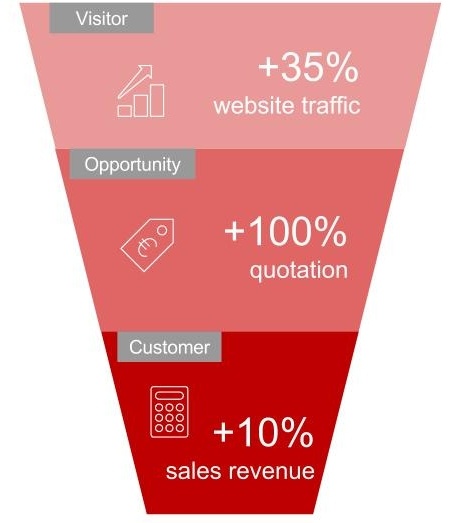 The number of quotation requests have increased by 100%.
This has built a sense of urgency within the sales team. The sales now see that buyers are clearly interested in the offering. The use of HubSpot Marketing automation and CRM have significantly improved the response rate and reduced the time for giving quotations to customers.
The sales have increased by 10 %.
The new sales process takes advantage of the defined buyer personas that are involved in the decision making. Their needs are more profoundly understood than ever. Capturing buyers during their buyer journey has led to a 10% increase in sales during the last twelve months. In addition, the deal pipeline has increased by 100%.
The revenue from full service customers has increased by 6,5% from 2015 to 2016
Presto has been able to grow the service business with the help of good downloadable material dedicated to property owners and occupants. The building contractors were identified as a new target group to which a clear product offering was defined and content created. That lead into 35% growth in revenue.
Conclusion - This success has been earned
Tarja Vilmi, the Sales Director of Presto, is satisfied with the transformation that has taken place both in terms of thought leadership in the market and in terms of internal sales transformation: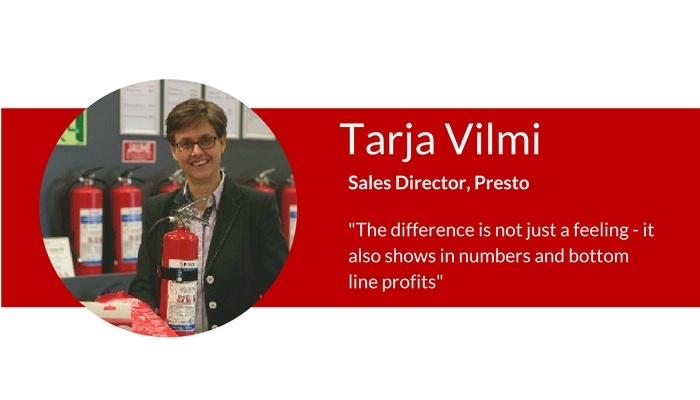 Presto has differentiated itself as a proactive fire safety service company. With inbound methodology, it was possible to get in the minds of their customers with a very limited marketing budget.