6 minute read
"The risk is to not move now - it is to be the last"
The North American markets have shown already for years that an aligned marketing and sales process brings best results. Now even the late adopter companies in Europe are realising that they must adapt to the changing customer behavior.
The key question is, how to manage the change and transform marketing and sales activities into a unified, customer need driven dialogue for effective improvement of sales results. The topic is referred in this second part of the discussion between HubSpot CMO Mike Volpe and Vipu's Mikael Blomqvist and Mikko Keränen in March, 2015.
The first part of the discussion focused on the reasons for the ongoing change, and how companies can adapt to this. This second part of the discussion will focus on more practical questions of the transformation especially in the European markets.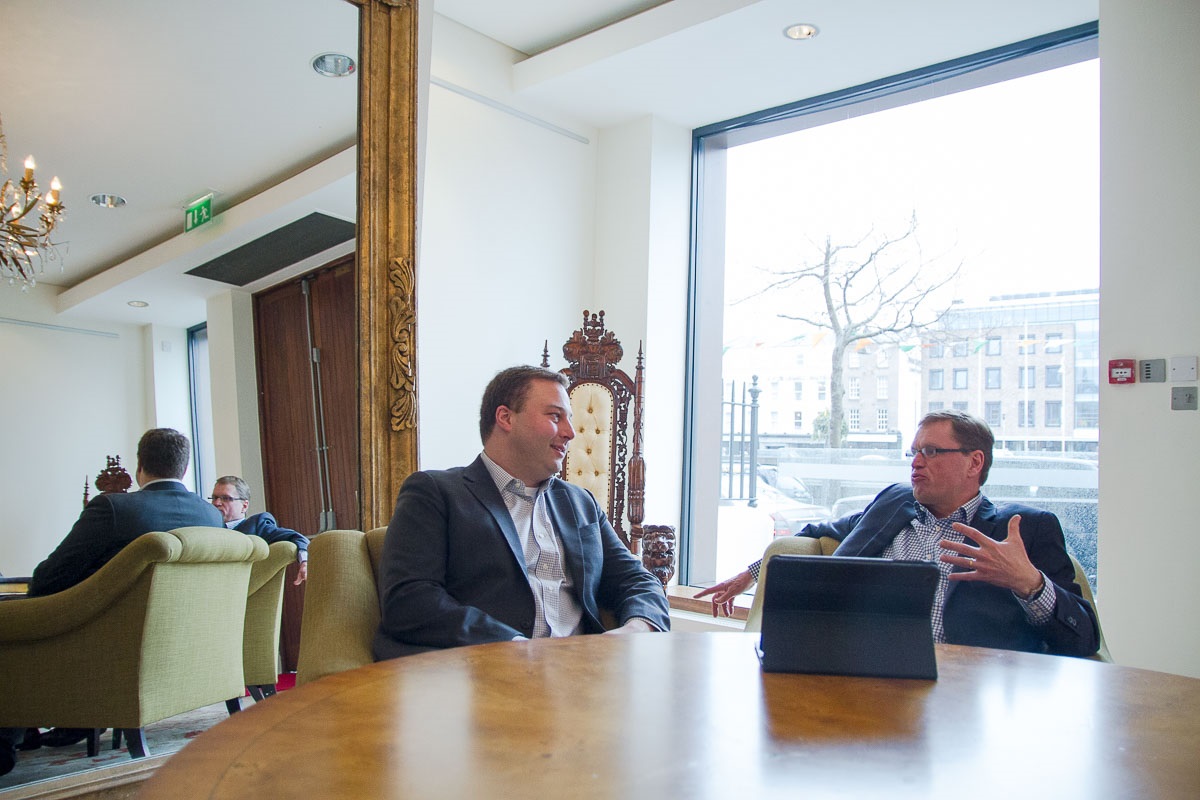 HubSpot supports sales with agile customer dialogue

Transformation into a customer need driven way to work requires changes in marketing and sales.
In Mikko Keränen's opinion training of salespeople can start internally by showing them: "This is the sort of warm lead you can have, they're interested in X and need Y, etc. For sure it is much more useful information than before, when a "lead" was just a phone number."

"With HubSpot we can provide sales lead information on what kind of material the customer is and is not interested in. You can get close to what is going on inside the customer's head. You have some sense of their challenges, experiences - because no one is going to read web content just for pleasure - they are trying to solve the problems they have in their business. Usually sales get a lot of insight and a lot of clues."

"In the end of the day it is about having good customer relationships and those contact actions are shifting more online. In many ways you may have had great personal relationships years ago and it is still shifting more online. Unless you are building customer relationship in online media you are losing a lot of customers you used to have."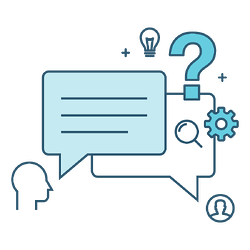 The table has been served for late adopters

Vipu asked: "What would be your advice for a company that doesn't actually do much marketing but is very much sales focused? They might be thinking about their transformation need, or simply not. What would be your first advice for getting the transformation started?"

The answer offered by Mike Volpe was: "There are a number of ways to get started. The most important thing is just recognising that you have a problem and you need to get started. So many people talk and say yes yes, customers are changing and then they go back to their office and do nothing about it. So the first thing is to recognising your problem and willing to make some sort of investment to solve the problem."

"And then there are two paths: you can hire someone and start to do it, or another great strategy is to find a great partner, an agency that can help you through the transformation. Someone who has already experience in implementing such transformation with other companies. This is a lower risk way to start with and a good choice for a lot of businesses."

Culture matters, too


Mikael Blomqvist added and interesting viewpoint: "We need to break the following lock somehow. There is resistance. In engineering societies like Finland, Germany, Austria, we have always relied on building a mousetrap. Whatever changes with the customer, if we have the best mousetrap, we think we are all right."

"But first of all, competition is getting in, so you don't anymore have the best mousetrap. So you need to differentiate. One of the ways in differentiating is also understanding the new way of buying products. How do we get that moving and get the dialogue starting in the companies?"

Mike Volpe turns this around: "Another viewpoint is: if you have a better relationship with more customers and the customers trust you more, tell you more, share more with you. That's going to help you develop better mousetraps."

"The information you get from sales, from marketing, you can talk to your engineering team about. They could say: That's interesting - we did not realise customers have that kind of challenge. We could easily change of the configuration of the machinery or whatever to do what is required. So you can actually use the information to make better products."


HubSpot changes with its customers


The transformation has largely happened in the US, and now it is spreading in Europe. Vipu asked: "How do you see crossing the chasm between those early adopters and now those who are late adopters? How is HubSpot moving forward and how should we move forward?"

Mike Volpe said: "One of the things I have seen, having been at HubSpot for years, is growth from 5 customers to 13 000 customers. Earlier on people were raising this transformation by becoming our customers and wanting to be the cutting edges. They wanted to be one of the first. And you are taking a lot of risk when you are the first."

"Now what I think we are seeing is that companies are buying - not because they want to be one of the first - but because they don't want to be one of the last. They see it is a really important thing that we have 13 000 companies around the world using HubSpot. They are now looking at HubSpot thinking that 13 000 companies are using it - does that mean that my competitors are using it? And the answer is: probably."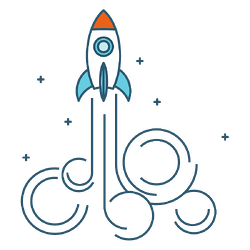 "So you need to jump on board before you are left behind. Your buyers have been making this transition for 15 years now, so it is not a question of if buyers are using internet and if they are using mobile device. We all know the answers for those questions."

"If you have not started to make that transition you are quickly left behind. We are definitely seeing that it is now more mainstream buyers, not people that wanted to be the first. The great news is that they are not the first any more. More that 10 000 people that were the first so now you have to be the next and a part of this mainstream movement."

Vipu added: "And you are no longer taking a risk of being the first mover." And Mike Volpe's answer was clear: "No, the risk is to not move now - it is to be the last."


HubSpot CRM is a part of the transformation


Vipu wondered: "Talking about HubSpot transformation, will you now be organising sales conferences?"

"Great question", Mike Volpe answered: "We have announced a lot of functionalities on sales side like Sidekick product that has over 300 000 users. We just announced a free CRM, a great new addition to our sales products line."

"In our Inbound conference there's a lot more sales content, to make sales and marketing partners. This transformation is not about sales and marketing being separate but it's about them working together to really embrace this transformation."

Vipu's opinion is: "I think the way you have configured your CRM system is really good. It solves a lot of problems sales typically have been involved in and why they have not been using a CRM system. And then we get the pipeline coming in from marketing. We are all one team."



Mike Volpe reminded: "You have to help sales representatives change. Otherwise they are going to be out of job. They may not enjoy it at first but in the best interest you need to help them along to change. Sales cannot keep on doing the same thing year after year, and still be effective."

Vipu continued: "When solution selling came then we had to understand customer needs. But we were still able to bypass it. We have not become ninjas in understanding customer. We are still in the comfort zone."

"Now we don't any more have the option. Now we have to understand customer needs so that we can come up with a clear need definition, and we have to start selling from that point of view. That's a great opportunity."
Read also the first part of the discussion!