4 minute read
The State of Inbound 2018 report released by HubSpot *) is the benchmark for marketing and sales professionals. It shows the direction for growth-seeking businesses. The annual global report is based on responses of more than 6,200 individuals representing various branches in spring 2018.
Challenges: the amount of leads and marketing ROI
The biggest challenges in marketing are to increase the volume of network traffic, the number of leads and to show the productivity of marketing activities. These challenges will be addressed by increasing the importance of digital channels, by better targeting with customer-oriented content, and by reducing boundaries between marketing and sales. These trends have been rising for some time now. The results of this study can be summarized as follows:
Inbound marketing enhances its significance as it serves the interests of target groups, effectively produces leads and improves marketing ROI
Videos, social media channels and messaging applications are becoming more and more popular as marketing channels
Reaching prospects and closing deals are the biggest challenges in sales
The co-operation between sales and marketing is becoming increasingly important for business success
The customer and understanding his/her interests is the core of all activities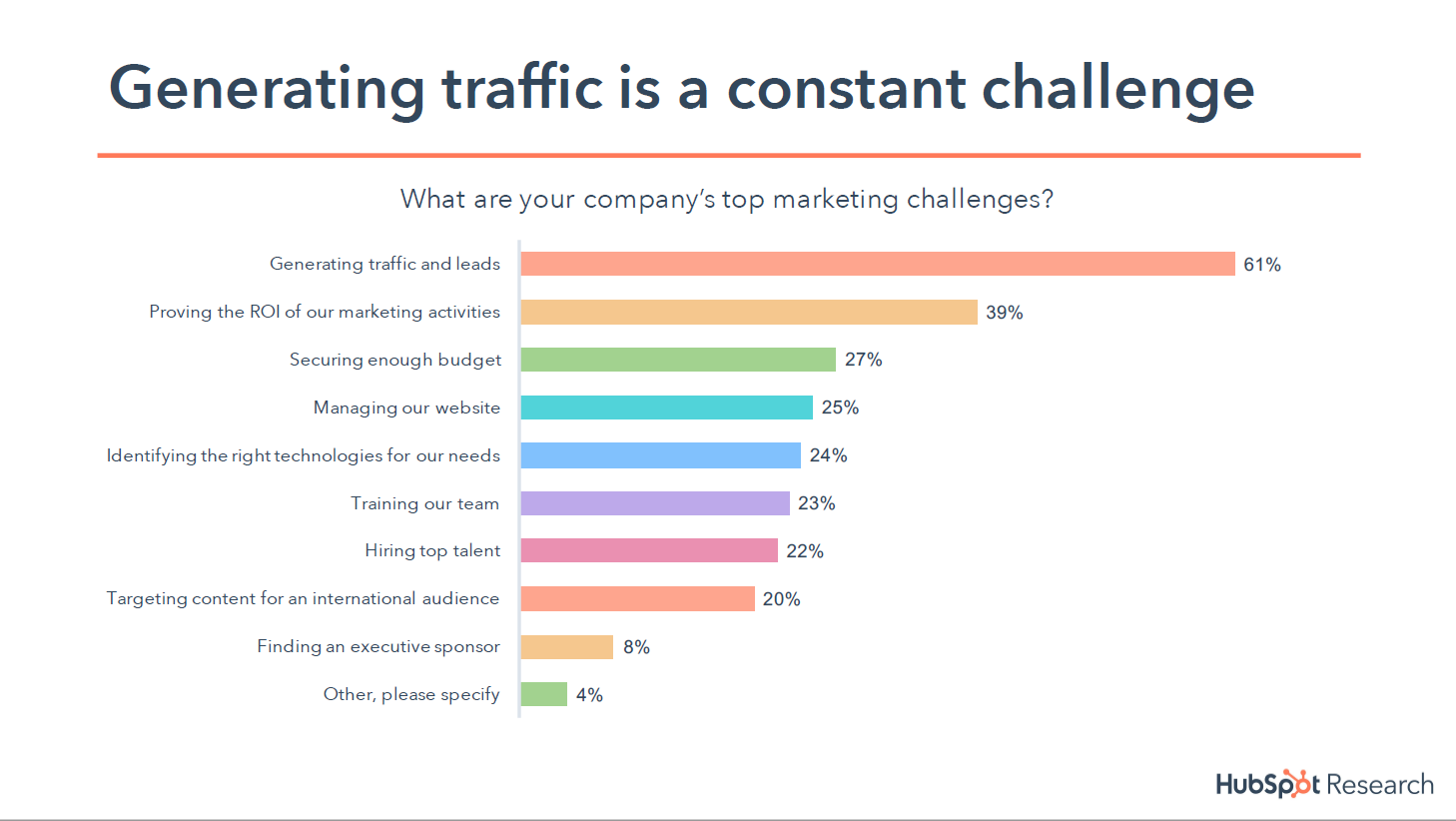 Inbound marketing is a strategic choice
Inbound marketing, based on customer-targeted content, will continue to grow at the cutting edge of marketing strategies. Attractive, well-optimized content brings new visitors to the web site and helps convert visitors into prospects. The strength of Inbound's popularity is based on measurable and verifiable results: approximately 75% of the companies and organizations involved in the research rely primarily on inbound marketing. Inbound marketing budgets will also increase in 2018.
Inbound marketing is the primary marketing approach for the majority of businesses worldwide.
The most important of marketing objectives are the following:
Converting contacts and leads to customers
Increasing traffic on web pages
Increasing sales of existing customers
Proving the ROI of marketing activities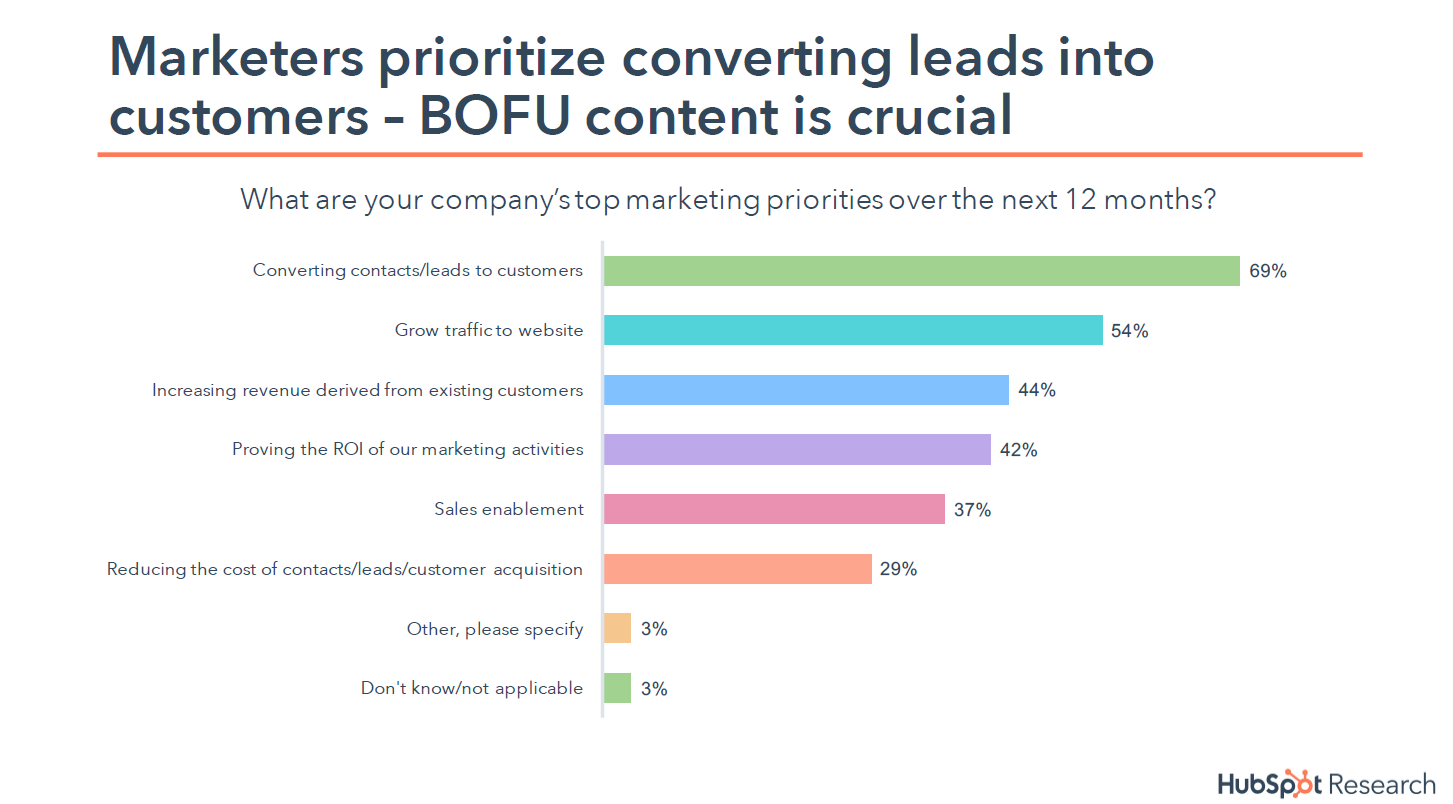 In individual Inbound marketing campaigns, the following are the most important tasks:
Improving organic search engine optimisation
Producing blog content
Marketing automation
Sharing and distributing content
Videos, social media and messaging apps increase their significance
Worldwide, the most popular marketing channels include video sharing services Youtube, Facebook and Instagram. Professional network channels LinkedIn and Xing are also the most used platforms for marketing and social sales contacts. In addition, a quarter of respondents reported investing in marketing through messaging applications (such as Whatsapp, Facebook Messenger).
An interesting detail is that marketing professionals believe that paid advertising (printed media, outdoor advertising and TV / radio) is the most overvalued marketing tactic.
Sales challenges can be solved through Inbound marketing
The starting point for sales is that sales reps always want to close more deals. Prospecting prior to the actual sales discussions as well as contacting and warming of the prospects are becoming increasingly challenging for sales. Reaching the right contacts is getting more and more difficult. However, sales is currently seeing that a significant portion of the leads come from sources other than marketing. An effective sales funnel requires collaboration: hot leads from inbound marketing that allow sales to focus on negotiating and closing of deals.
Salespeople say they source the most leads themselves, showing a potential rift between marketing, who should generate the most leads for sales teams to work.
The most important goals of sales are as follows:
Increasing sales volume
Improving the efficiency of sales funnel
Shortening the duration of the sales cycle
Social selling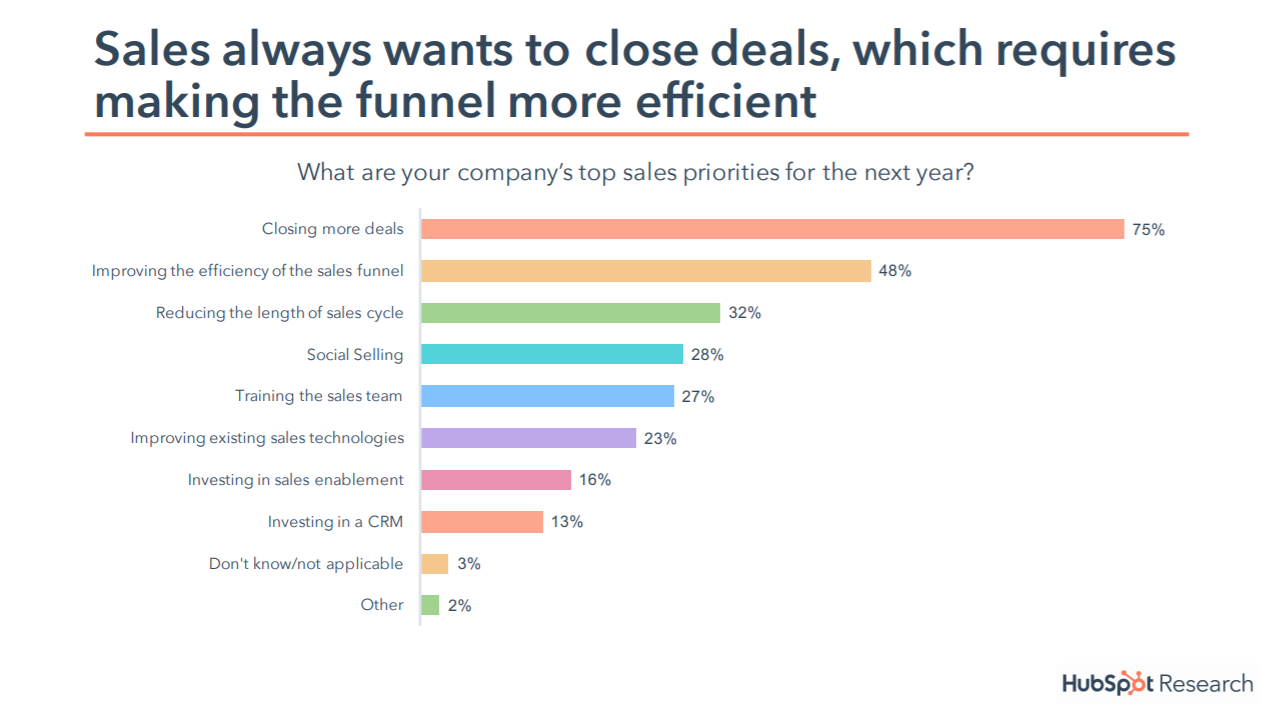 The biggest challenges for sales are the following:
Getting in touch with prospects
Getting access to more people involved in making a purchase decision
Closing of deals
Reaching prospects by phone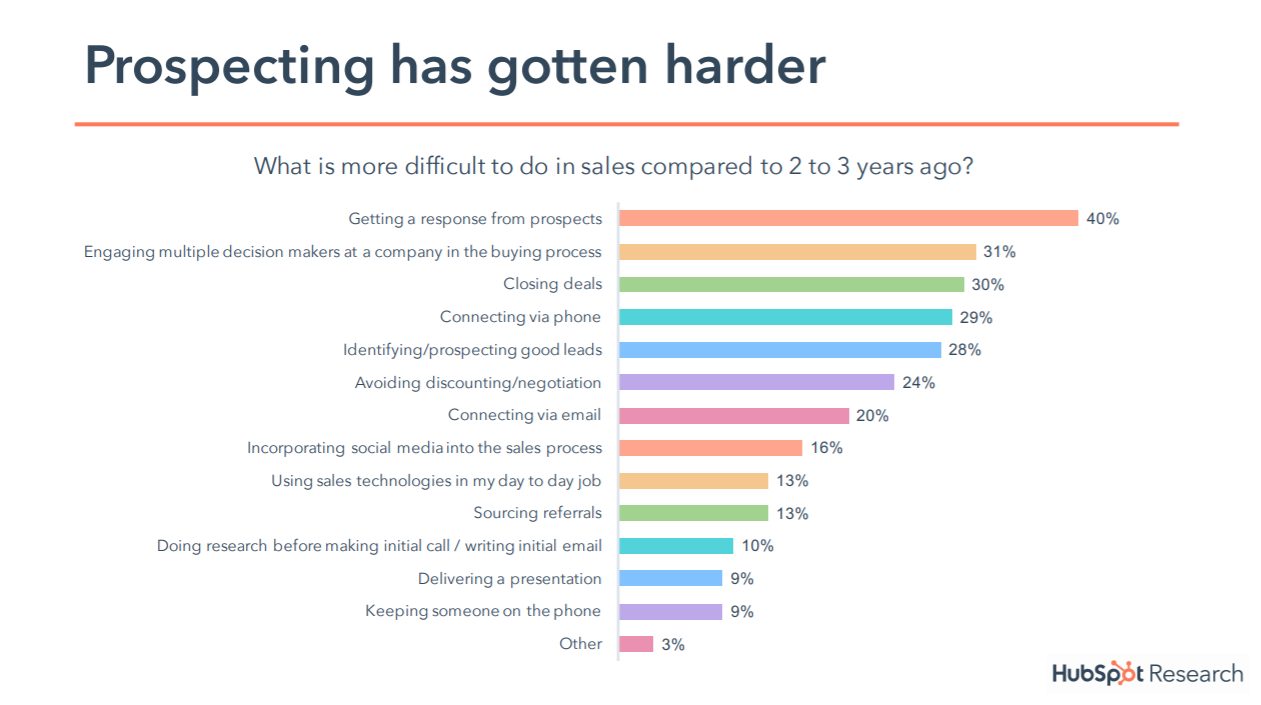 It is worthwhile to intensify cooperation between sales and marketing
Is the acquisition of new leads primarily a task of marketing or sales? From the point of view of efficiency, most of the sales teams' time should be used for selling, not for prospecting. The greater the growth and effectiveness goals are, the more important it is to focus on the quality of the joint work of marketing and sales: the smooth running of the lead generation and sales processes.
Teams with SLAs between sales and marketing have better cooperation and performance.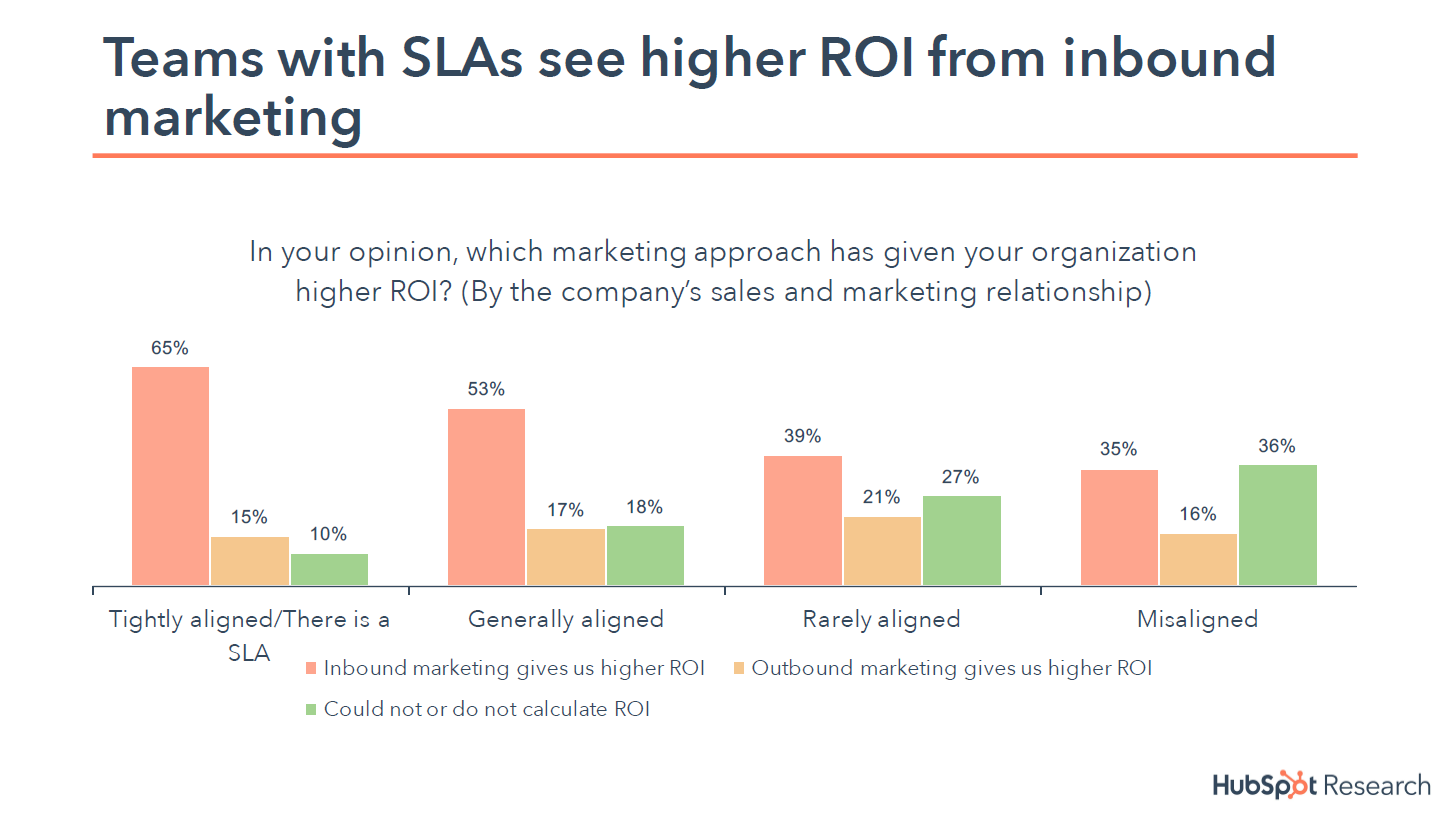 Common goals and processes for marketing and sales as well as the use of inbound marketing ensure sales growth. According to the study, companies in which collaboration is defined and ensured through an Internal SLA (Service Level Agreement):
Produce better quality leads for sales
Authenticate and improve marketing ROI
Are more likely to grow
Yet, only 26% of respondents report that internal co-operation has been aligned and secured by mutual agreement.
How prospects and customers are reached
Lastly, it is good to remember the customer's essential role in the process and growth of marketing, sales and the entire customer relationship. Marketing and sales teams may regard themselves as the main contributors, but nowadays the biggest job of prospecting and even selling can be done by the customer himself.
Your customers are your best salespeople and brand ambassadors - all from the senior executive to an individual contributor trusts the recommendations of friends, family, and customer References to business purchases.
The purchasing decisions are affected mostly by (in this order):
Networks - friends, acquaintances and social media
References
Media articles
The company's own content
Analyst reports
Assessment sites
Salespeople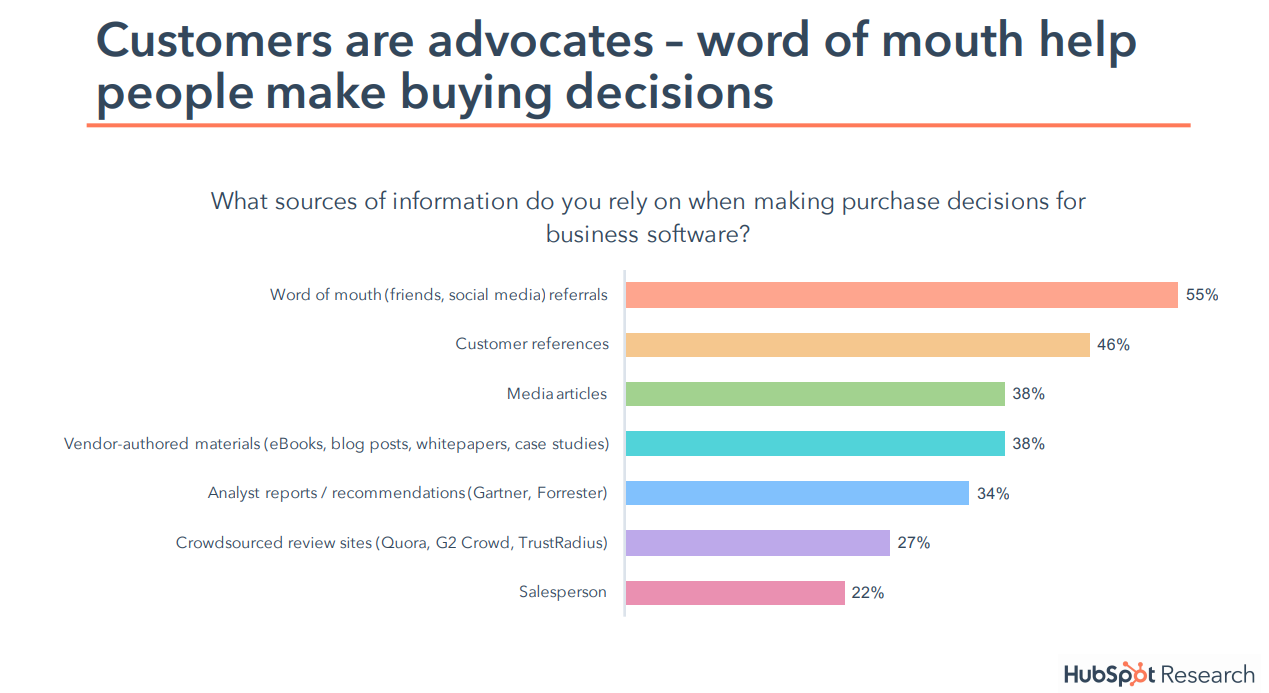 It is therefore justifiable to invest in the creation and maintenance of a positive customer experience right from the first contact – and this contact usually occurs online.
Download full "State of Inbound 2018" report